I know you're thinking:
Where has Ki been?!
Why hasn't she been explaining anything?
Why haven't I gotten any #motivateyourselfmonday emails?!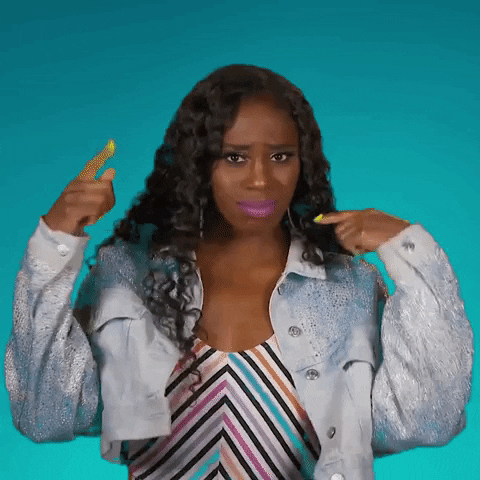 It's been a longggg time; a few days shy of 6 months. The easiest way for me to condense everything is in a list, here it goes:
Your girl was deep DEEP depressed. Depressed and didn't give AF who knew.

Felt conflicted about a lot of things happening in my life. I couldn't connect the dots or put anything together like I normally would've defaulted to. 

Let the success of others make me question what I was doing in my life.

Allowed the job to take over my WHOLE ENTIRE brain. Like, the left and right side - and the neurons or whatever keeps us alive.

Took a leave of absence because I literally felt the walls of life closing on me.

Became single unexpectedly..I scared myself.
I promise it felt as if I blinked and the weeks turned into months. I was paralyzed. I knew time wasn't on my side but I didn't have the energy or the will to change anything. Waiting for a new job opportunity. Waiting for depression to leave me for good. Waiting to be married. Waiting to be happy. Waiting to be consistent. Waiting for things to finally come together; like I planned. Just...waiting.
I let the weight of waiting weigh me down.
There are a lot of open ended things I don't have clarity on yet, but honey this list is better than the former:
No more depression for me; your girl is free.

I literally take things 1 day at a time to prevent from overwhelming myself. I dedicate myself to today and today only.

I clap for others and clap for myself. They're not mutually exclusive.

Returned to the same job, basically in the same condition. However, my attitude is different. I'm making plans for this situation to change while also letting God direct it. I'm burned out from driving my own career. I now realize every good opportunity doesn't mean God is in it.

I'm back in the gym working on this #TalkThirtyToKi bawdy. I eat fairly clean (haven't had fast food since August. Minus that one time I needed a good 'ol cajun filet biscuit recovering from too much Crown..I'm always transparent), drinking at least a half gallon of water and my skin ain't looking like a star crunch bar.

I'm at peace. Like seriously. I don't think I've ever had this level of peace about my entire life; not just specific areas.
How did these lists change narratives, sis?
You can either wait with weight or wait well.
This journey is a LONG one. Think about it. When you're flying with an airline and check a bag, the limit is 50 pounds. Anything more, you have to pay triple the price so it can be transported. At this point, you don't have the option to throw anything away or leave things at home because you have a set time to travel. The plane will leave with or without you.
God isn't any different than that. If you ain't ready, He will find someone else to fulfill that assignment. On this journey, we like to over pack for comfort. It could be people, things, situations..whatever. God is saying if you don't stay within the weight limit, you will pay. That could be with your destiny, a blessing or a provision.
Holding onto unnecessary things will cost you.
I'm an over packer - I always like to have extra clothes and shoes 'just in case'. Because of this I can rarely buy a lot out of town because I have brought too many old things with me.
Bringing old habits, thoughts and ideals to a new place does not prepare you for the new, it actually makes you more comfortable with the very circumstances you're trying to escape from.
Let's say we decide to take a carry-on this time. No $25 baggage fee, no need to even stop by baggage claim. Once we get where we're going we grab our essentials out of the overhead bin. What does this do? Allows you more time to navigate the new place you're in.
When you pack only what you need, God has the room to give you what you didn't account for.
As we fly into November and December to wrap up 2018, let's leave the weights behind and wait well until His next instructions are given.
We've arrived at our destination; let's enjoy our stay.
**all month I'm doing #NoSpendNovember and #NoCussingNovember - rally the saints and join me!
Please reload